My four year old love's Doc McStuffins. She has a "diagnosis" for everyone and everything! Here are a few of my favorite finds!!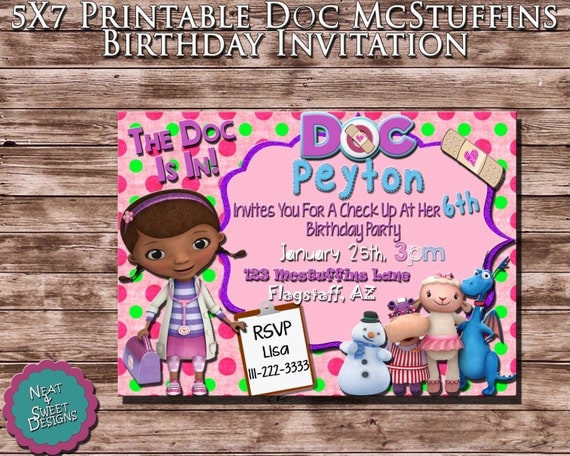 The Doc is in! $12.00 5X7 printable by NeatAndSweetDesigns on Etsy
$6.99 by MrsInvites on Etsy.com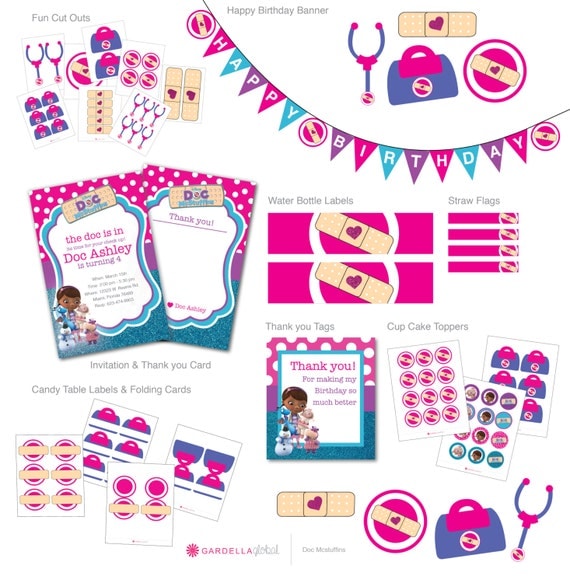 Full Printable Party Pack with EVERYTHING you see here for only $13.50 by GardellaGlobal
on Etsy.com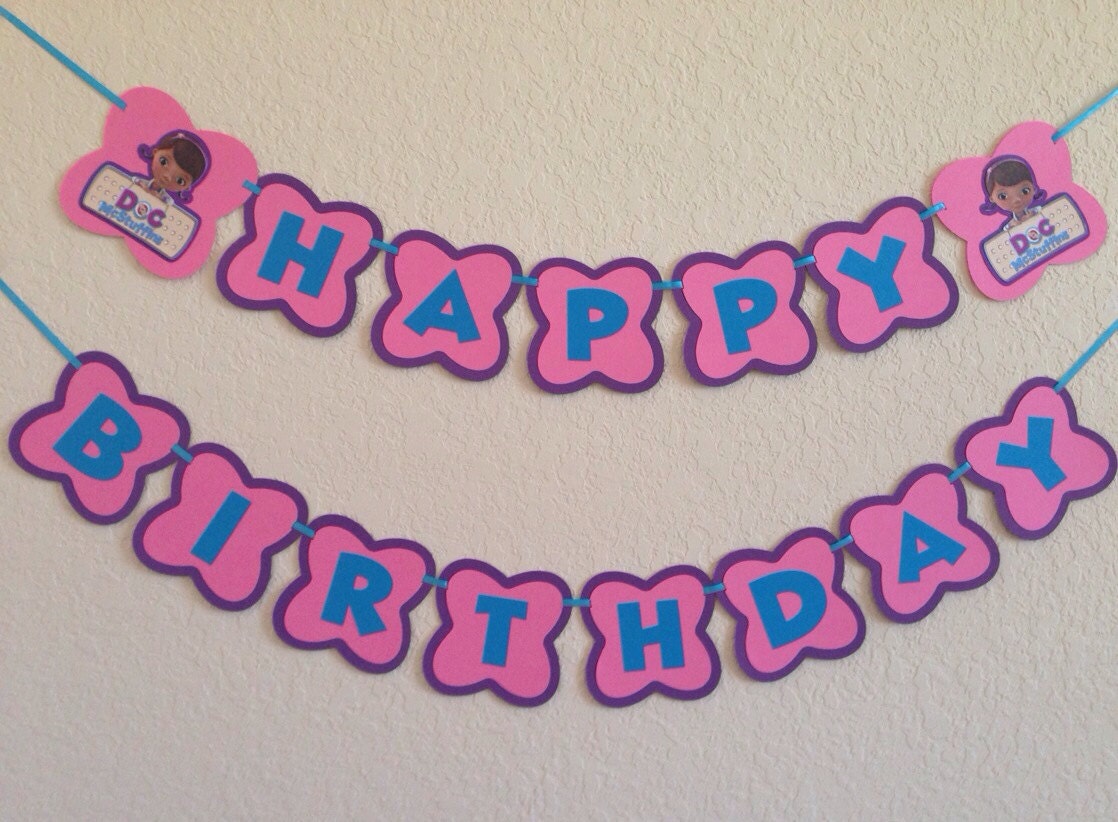 $24.00 by NIUDesigns on Etsy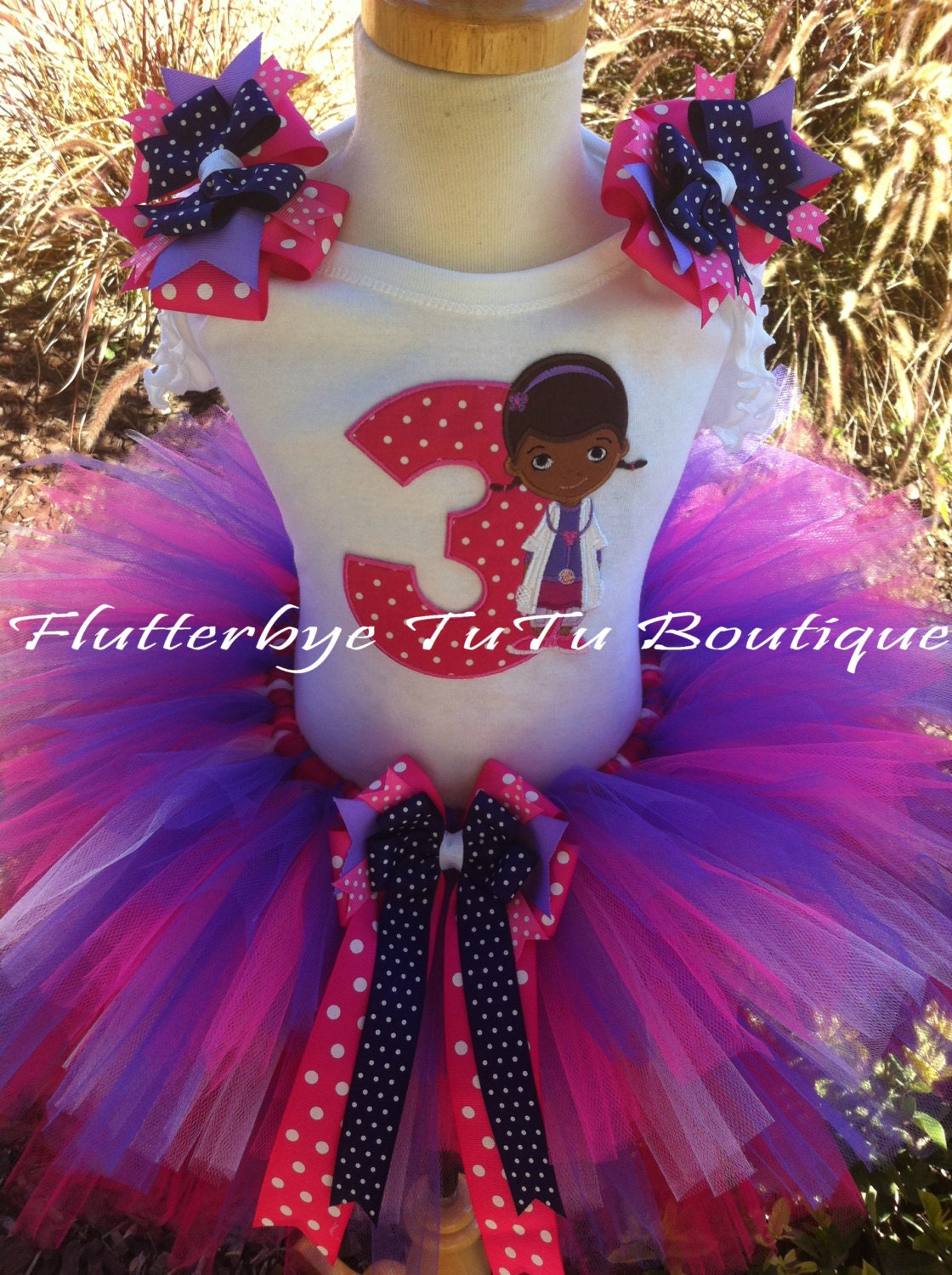 $25.50 by Flutterbyetutu on Etsy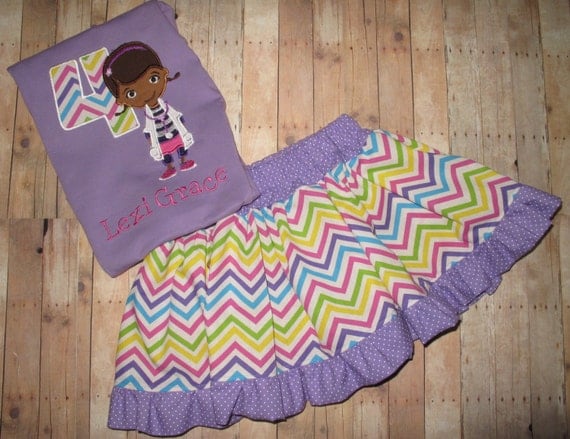 Adorable personalized outfit by PurpleDoorCollection on www.etsy.com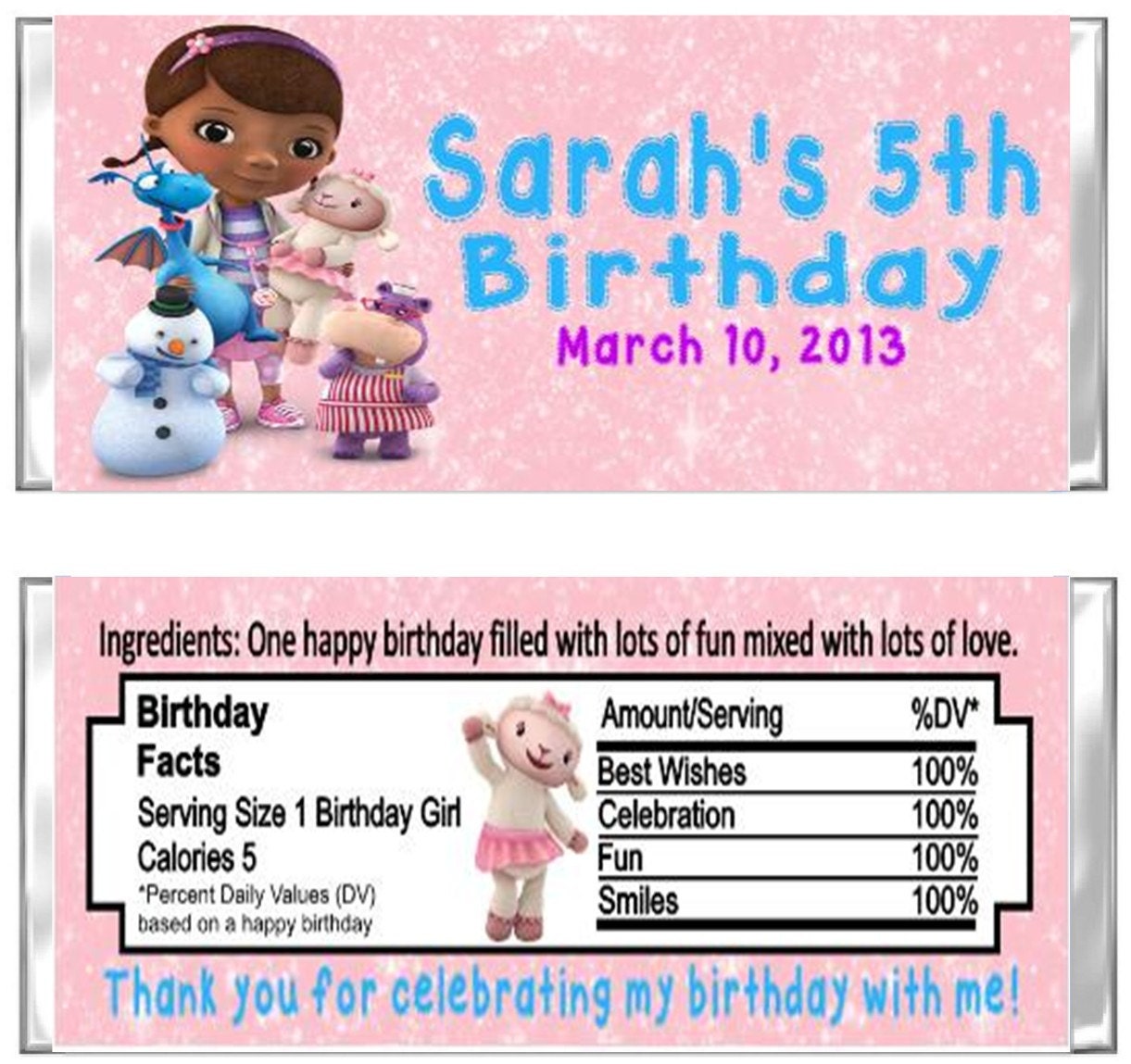 $1.05 for these adorable printable candy bar wrappers. These would make for great party favors!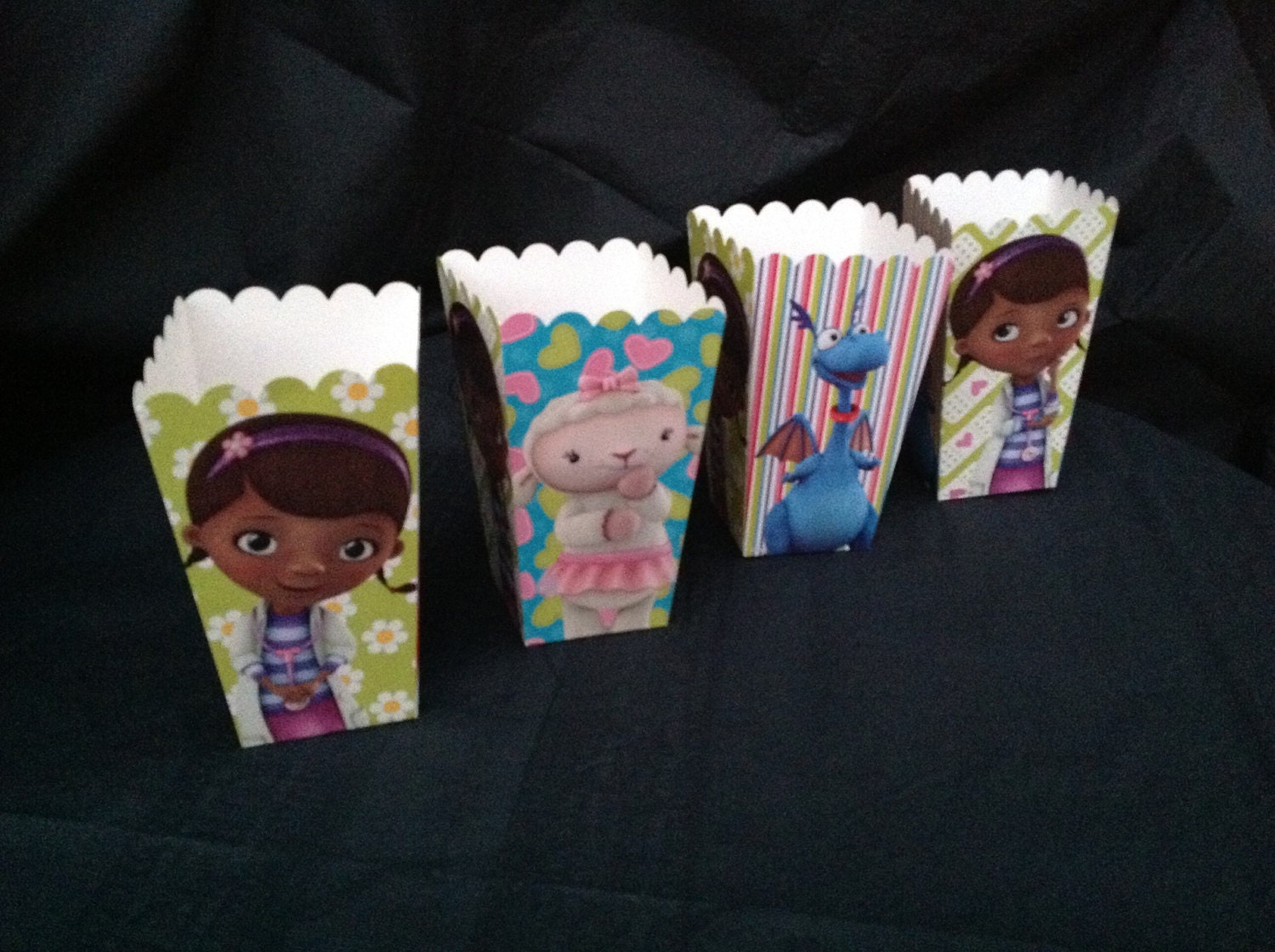 Set of 4 for $5.49 by MYBDPcreations on Etsy.com! These would be cute filled with
popcorn!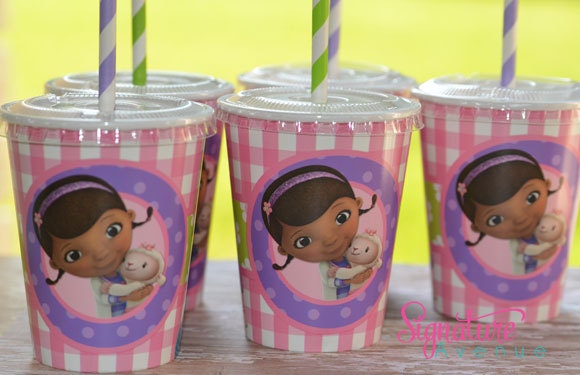 $12.40 for a set of 8 cups by SignatureAvenue on Etsy.com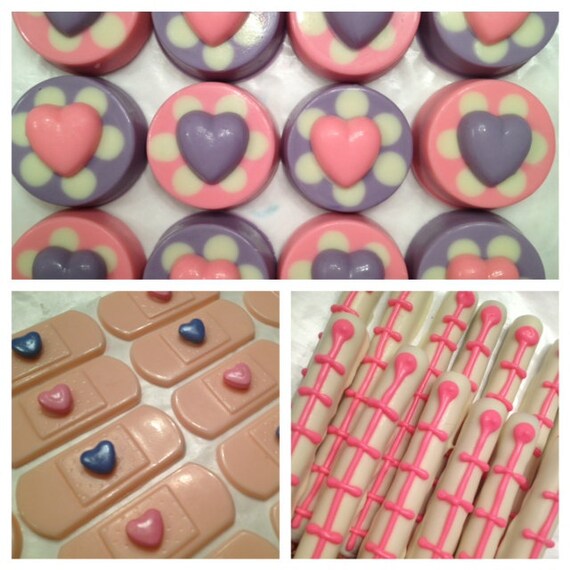 These chocolate covered, Oreo's, pretzels, and Band Aids are too cute for words!! Love them!
They can be found in HowSweetItIsByMeliss on Etsy.com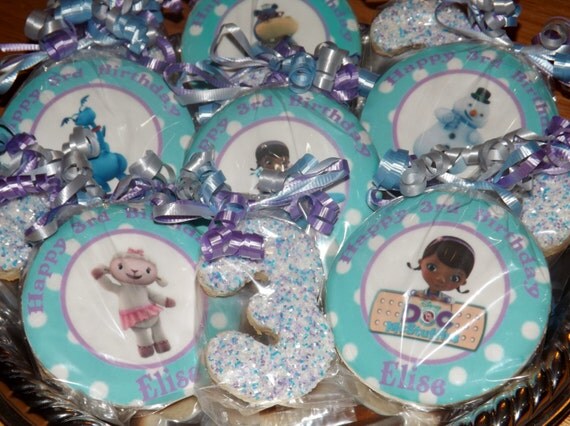 How ADORABLE are these custom sugar cookies?!? I love these! They can be found in SimplySugarBakery on www.etsy.com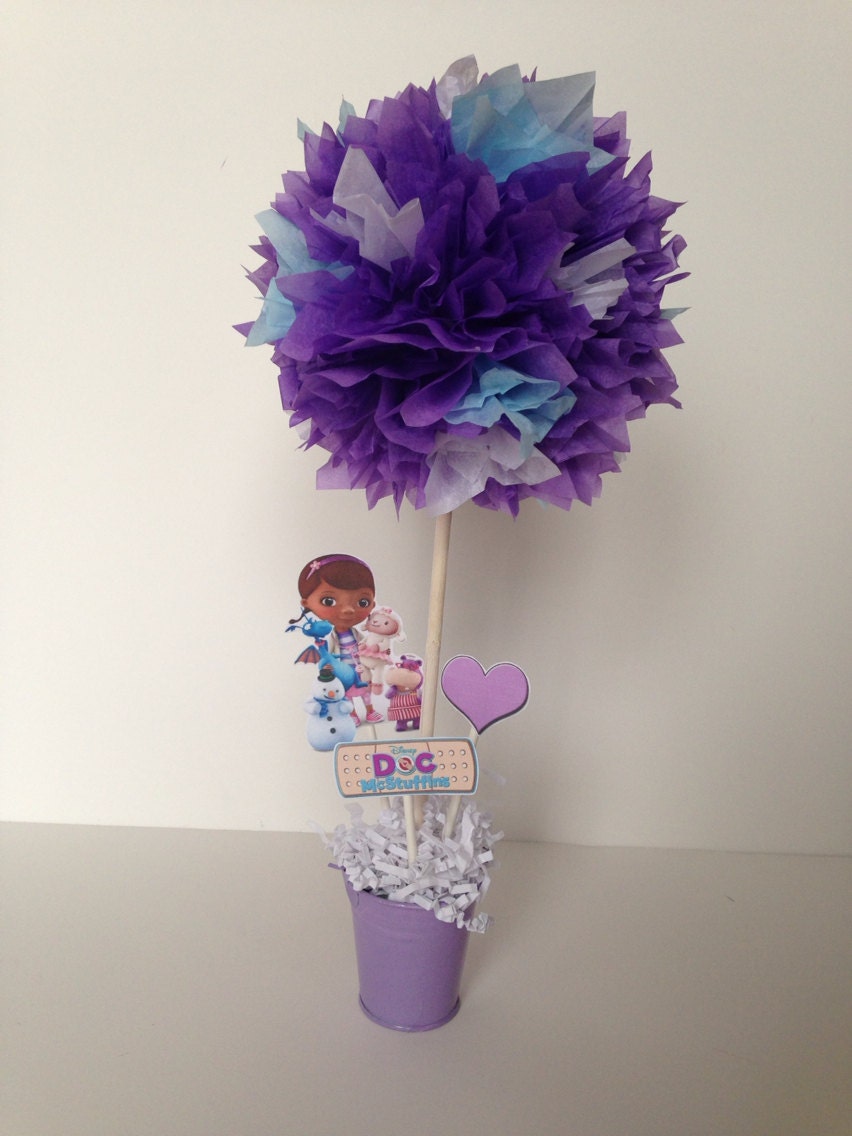 $12.00 Centerpiece by AlishaKayDesigns on Etsy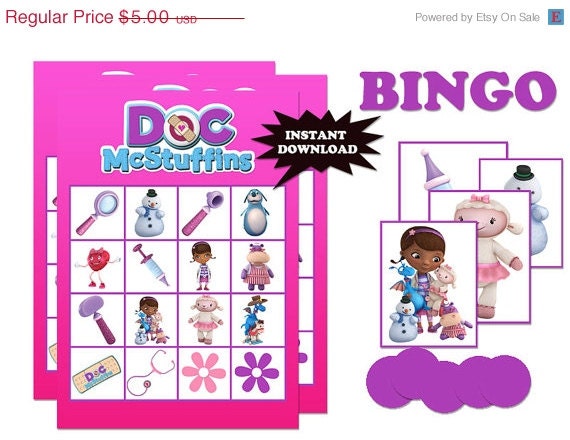 $3.50 for downloadable PDF. By Samair on Etsy.com!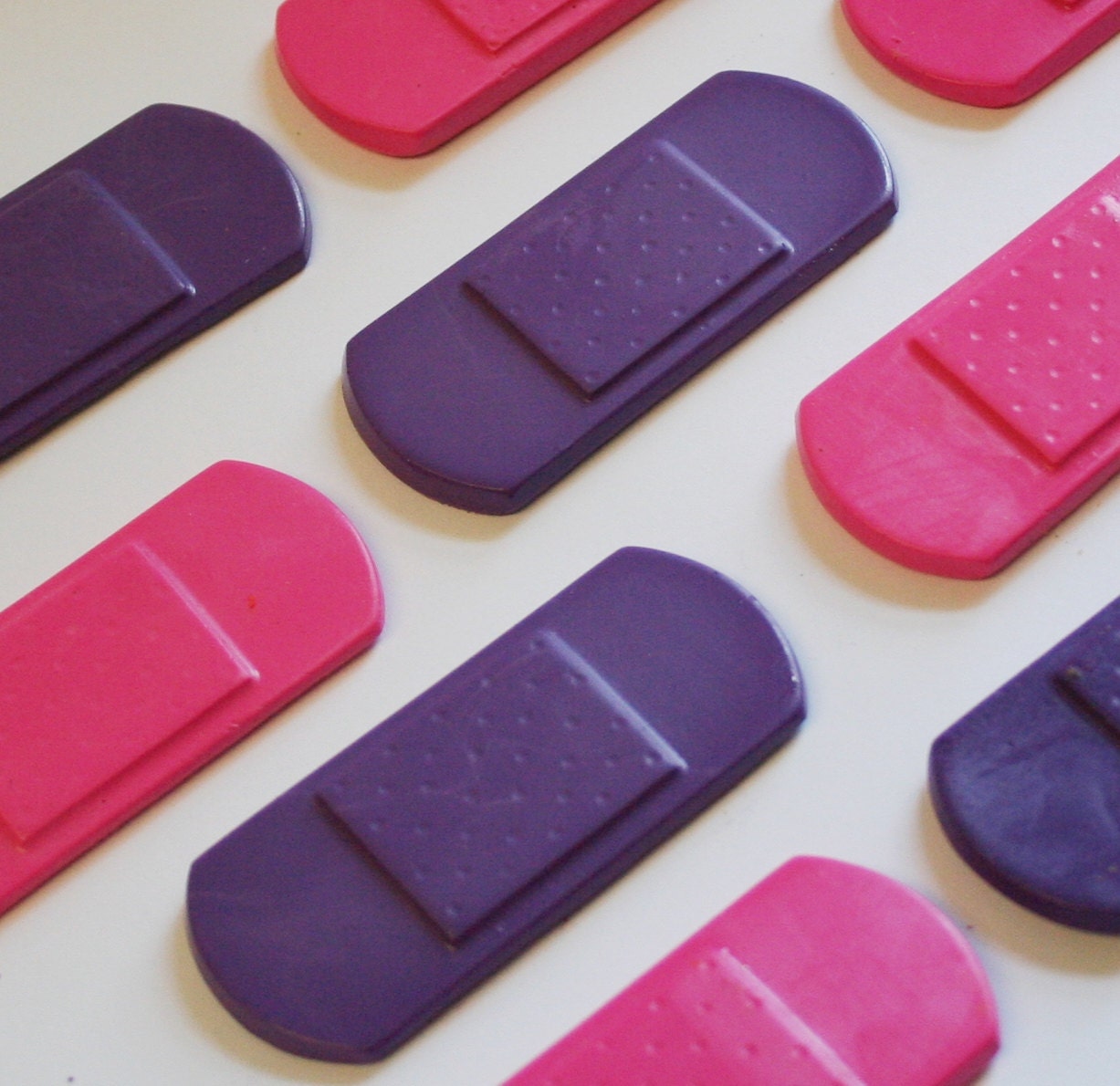 Band Aid Crayons!! How cute?! Set of 8 for $4.50 by extramoneyformommy on Etsy.com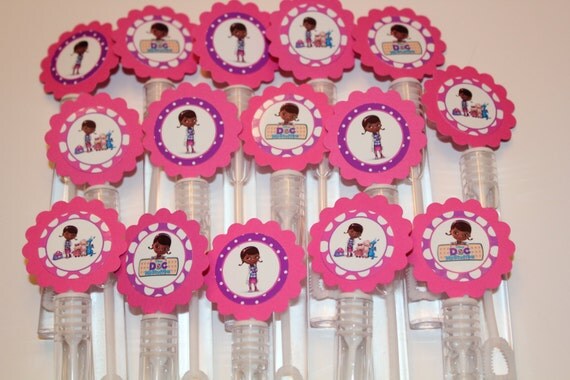 Mini Bubble Wands! Set of 15 for $10.00 by SweetTreatsParties on Etsy.com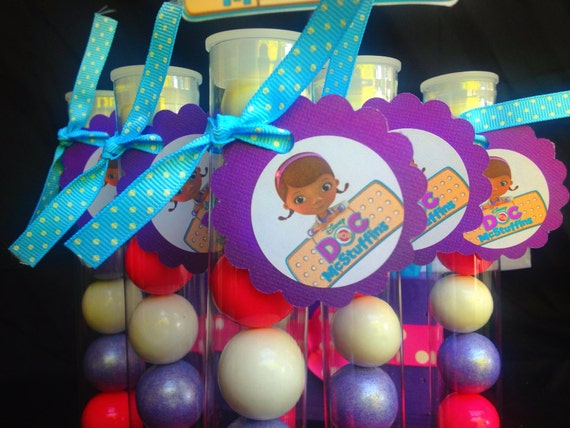 Adorable bubble gum tubes by uniqueboutiquebygami on www.etsy.com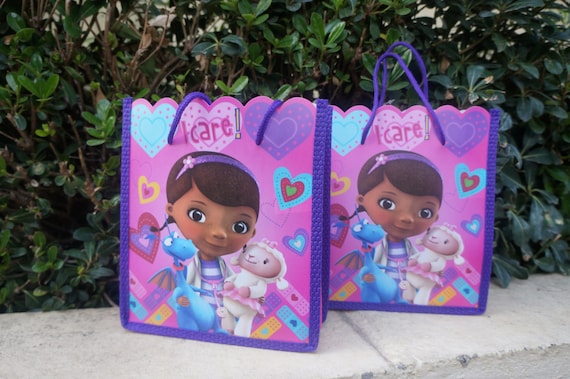 These adorable bags are 10 for $16.50 by MYBDPcreations on www.etsy.com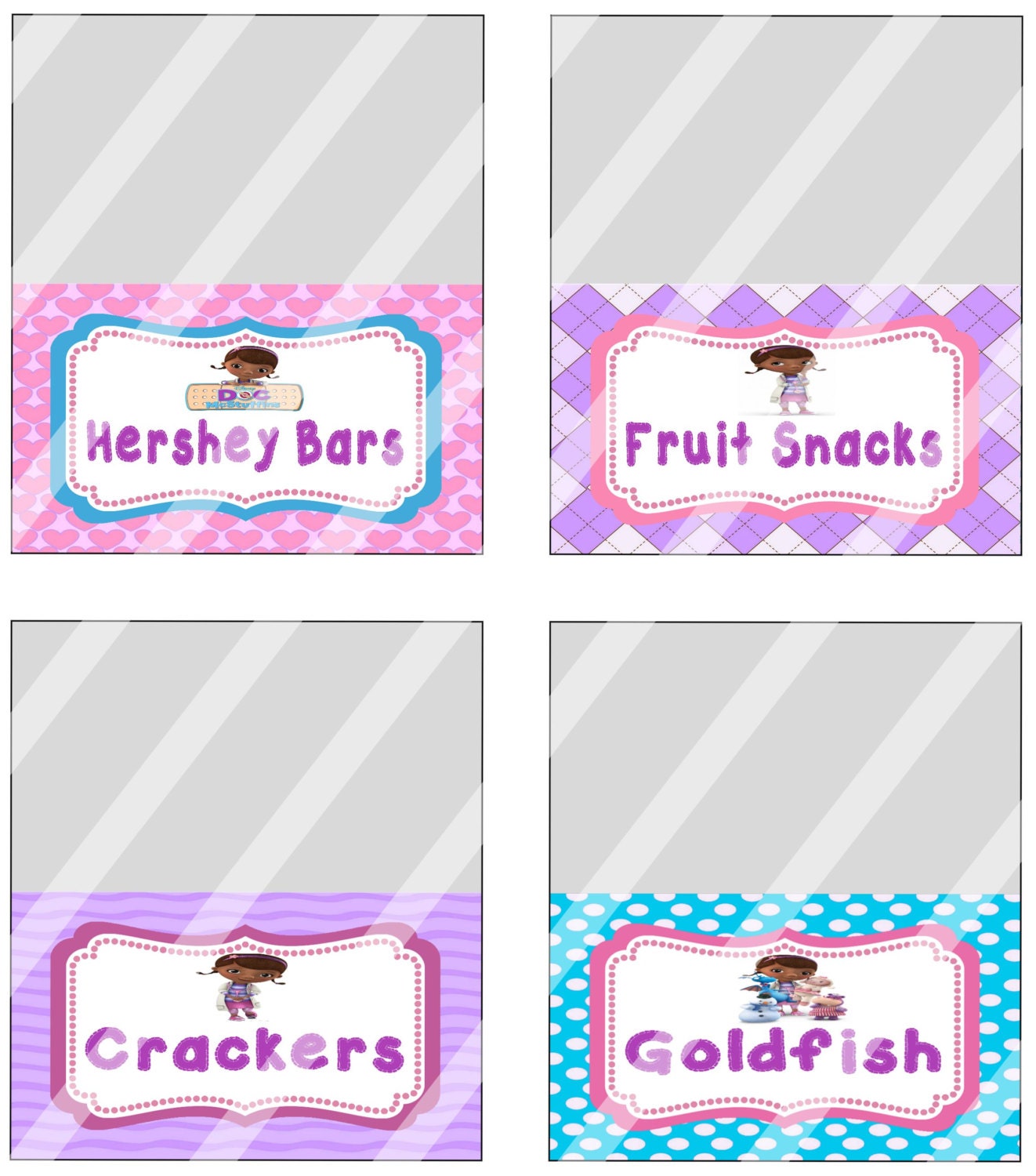 Custom Party food labels! You pick what you want them to say! $5.00 .By KrittsKreations
on etsy.com!
Everything Below is $5.00 or less!
Dinner Plates, Napkins, and Cups www.orientaltrading.com
www.birthdaydirect.com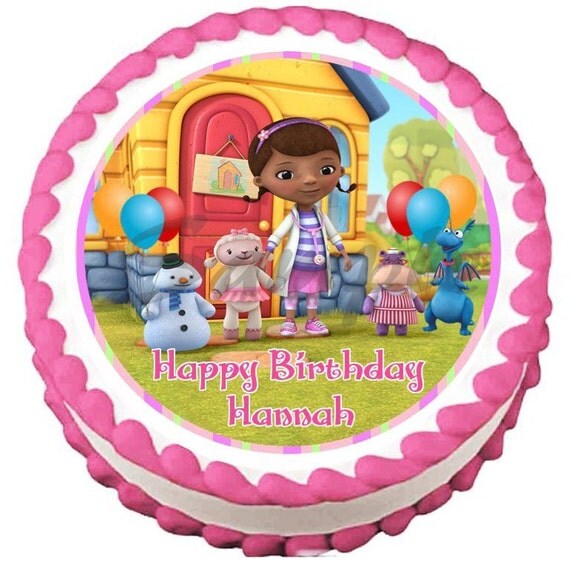 Edibale image $8.50 by GaliMeli on Etsy.com