So I LOVE blogging about different wedding themes, however, I just love parties in general and watching the come together. As someone who loves to plan themed events, and as a mother of 3 small children, I just had to make a birthday party themed blog. I often see the cutest set-ups on pinterest or by just googling party themes, only to find that I cannot find a fourth of the stuff in the picture! These blogs will have exactly where you can find almost everything I post, as well as the price (the more affordable the better)!
So every party has to start with the invitations! Below are some of my favorite finds. I buy a LOT of stuff from etsy, I ADORE etsy, so most of my finds are indeed esty finds. I will let you know what etsy shop I have found them in, and you simply have to go to
www.etsy.com
and type in the shop name! (shop names are not allowed to have spaces so for example lil faces pintables will have to be typed in as lilfacesprintables in order for the correct shop to come up)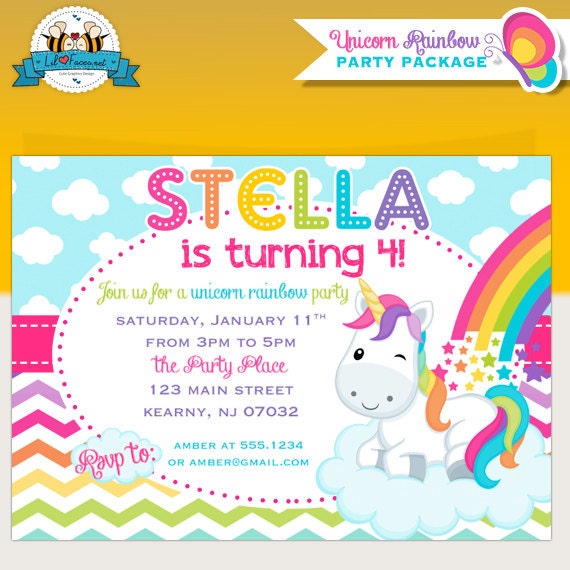 These are $11.95 by LilFacesPrintables on Etsy.com. You print them yourself, so you can print as many (or as little) as you need!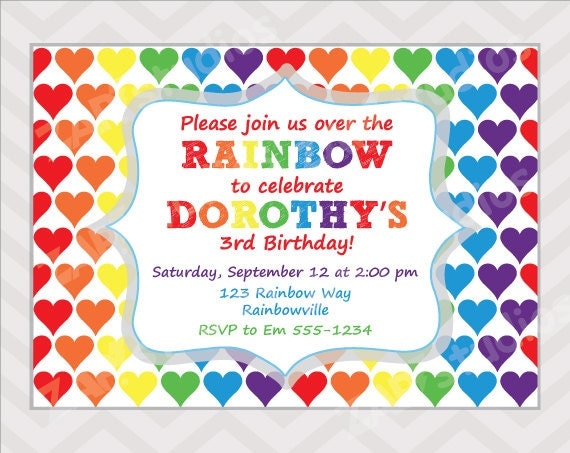 $10.00 by ZapStudios on Etsy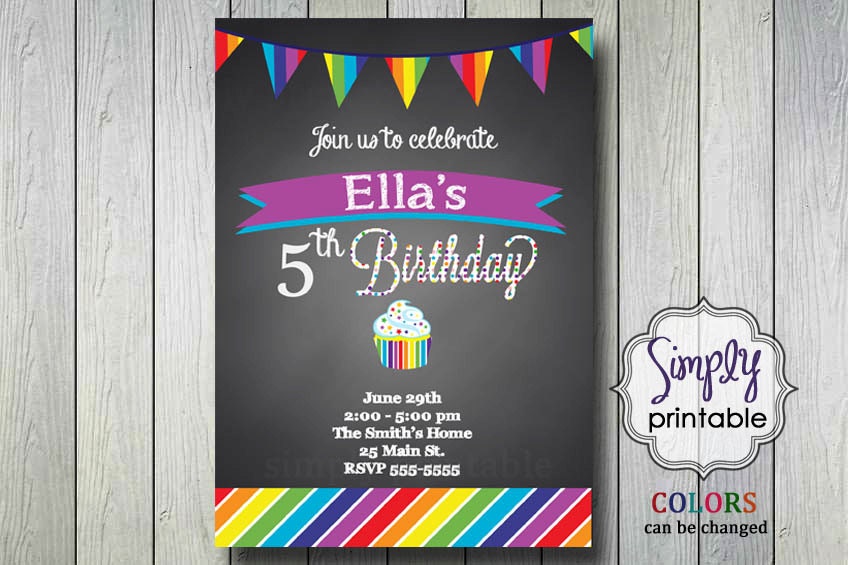 $12.00 by SimplyPrintable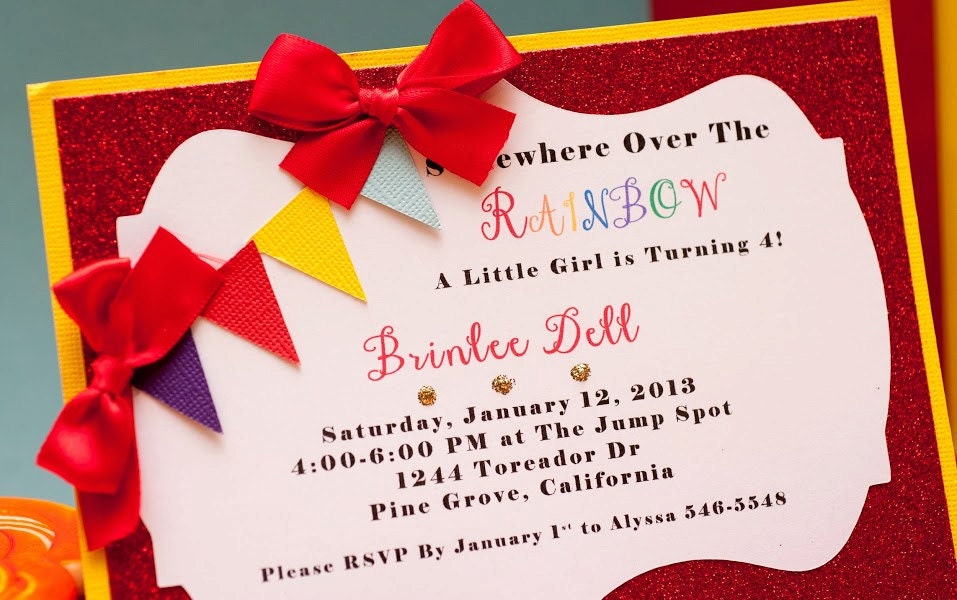 $3.00 Each by EmbellishedPaper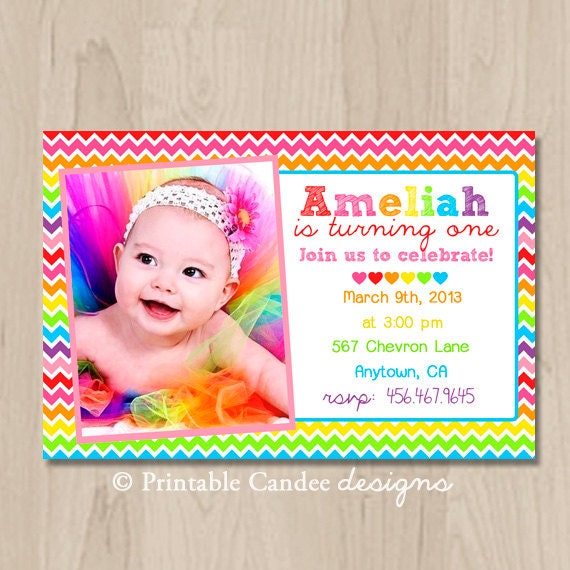 $10.00 by PrintableCandee!
Okay, now that we have the invitations covered, lets move on to the fun stuff, all those little details that really pull a party together!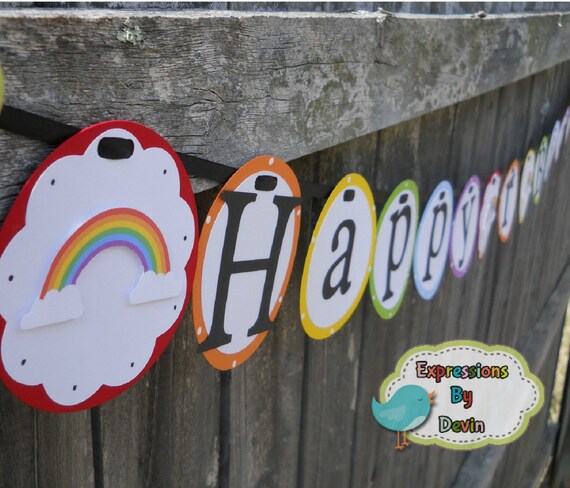 Happy Birthday Banners are always a must at a birthday party right?! This adorable banner is $16.00 and can be found in DevinPrather's shop!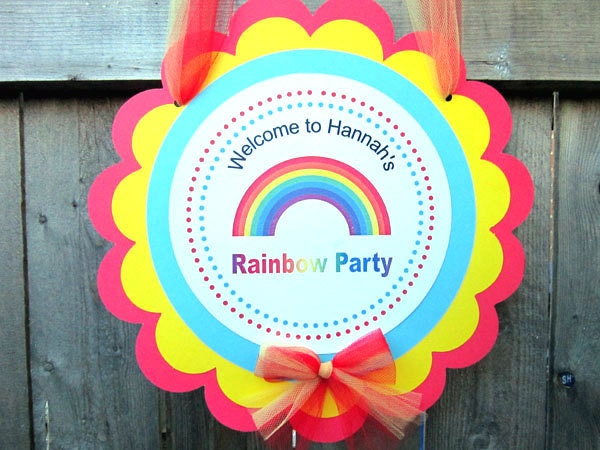 $12.00 by CraftyCue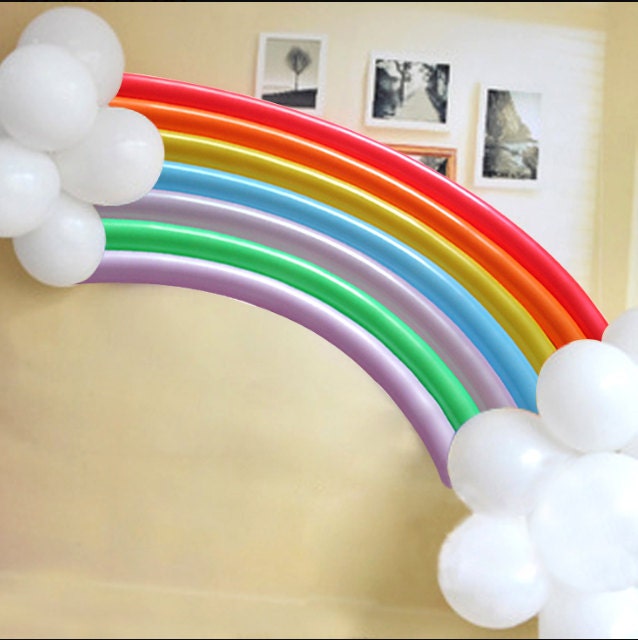 You get two sets of these adorable balloons so that you can make two of your own rainbows for $13.95! You can find these in SharonPlus esty shop!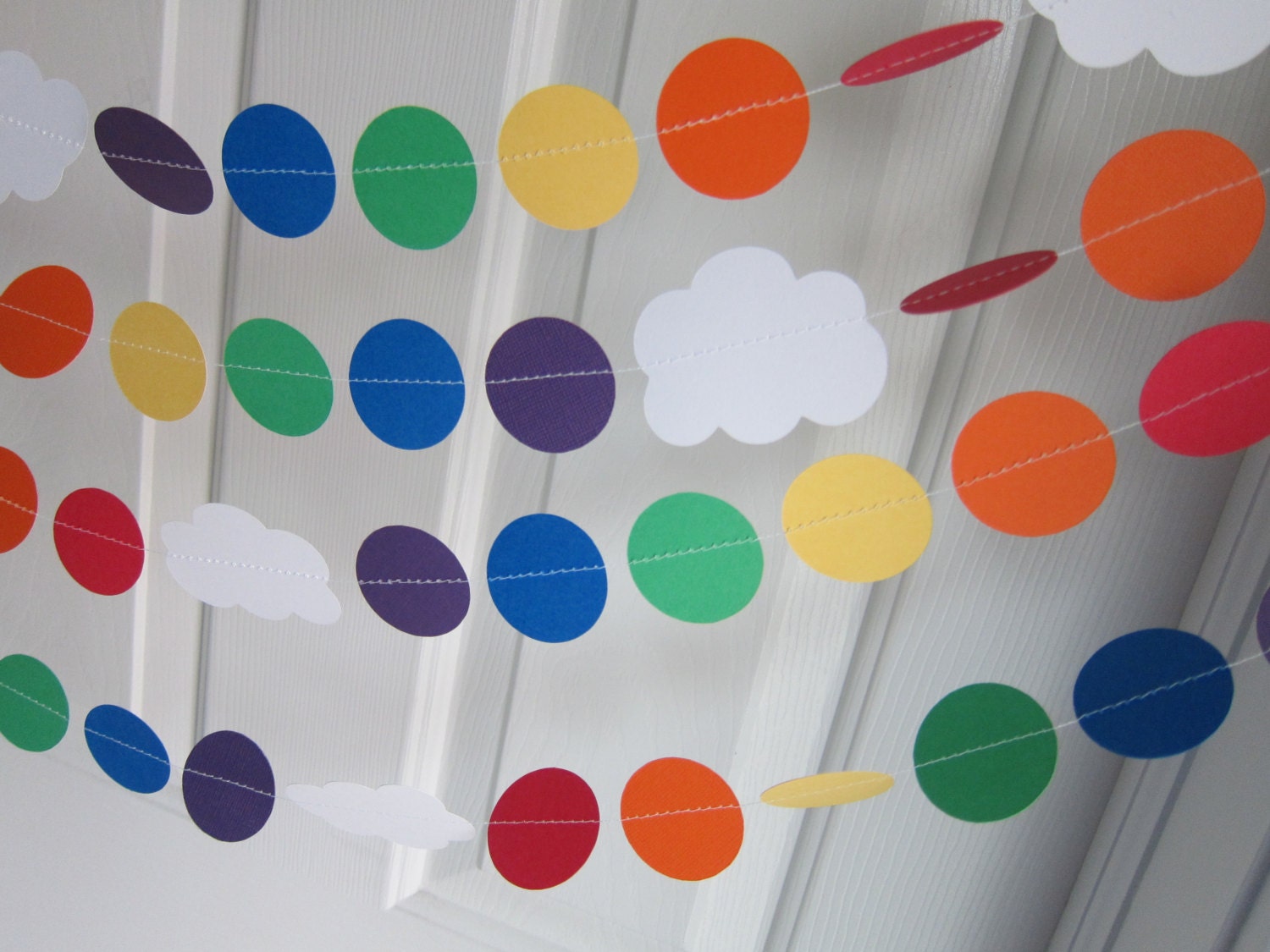 Rainbow Garland by SuzyIsAnArtist on etsy.com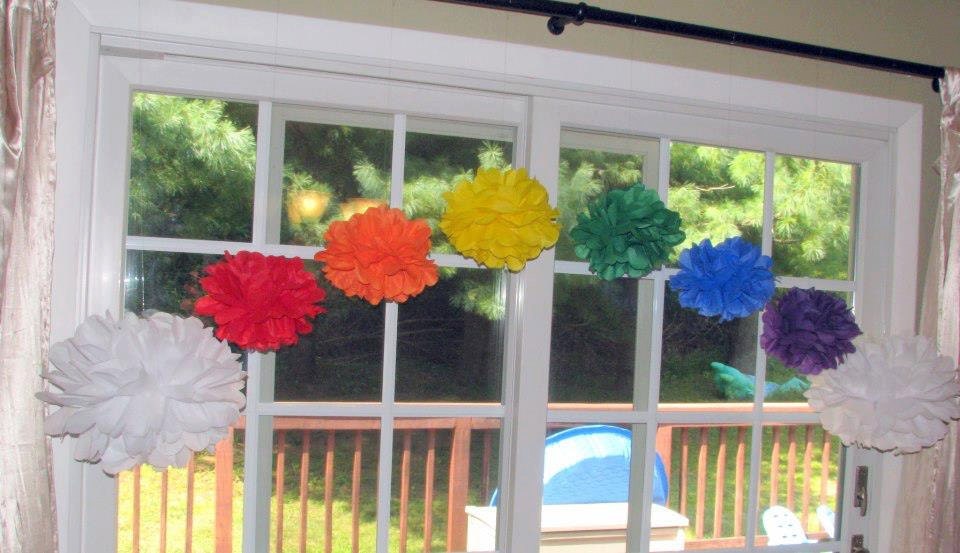 Rainbow pom pom kit $24.99 by TheShowerPlanner on Etsy.com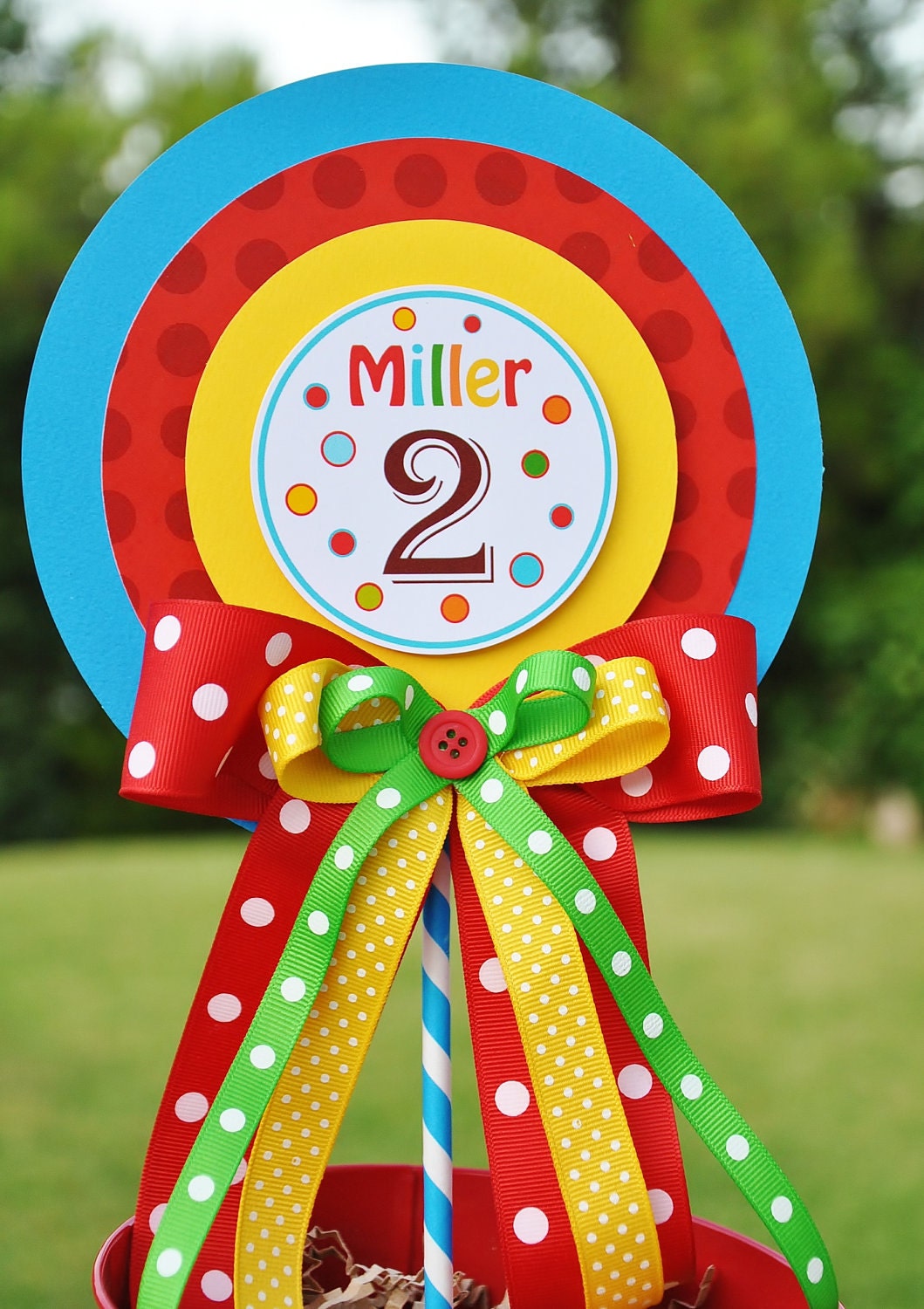 Adorable centerpiece $12.00 by thepaperkingdom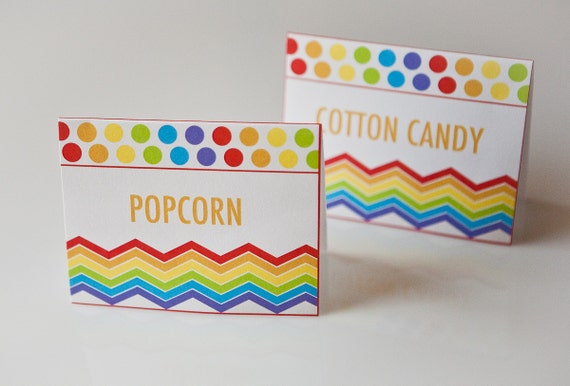 $10.00 for 12 by CupCakeDream on Etsy
$5.80 for the table cover at
www.birthdaydirect.com
Set of 8 for $5.42 at
www.birthdaydirect.com
$1.92 for a set of 8 at
www.birthdaydirect.com
$16.00 at
www.birthdayexpress.com
$6.00 at
www.birthdayexpress.com
16 for $5.00 at
www.birthdayexpress.com
12 of these for $12.00 by LittlePeanutEvents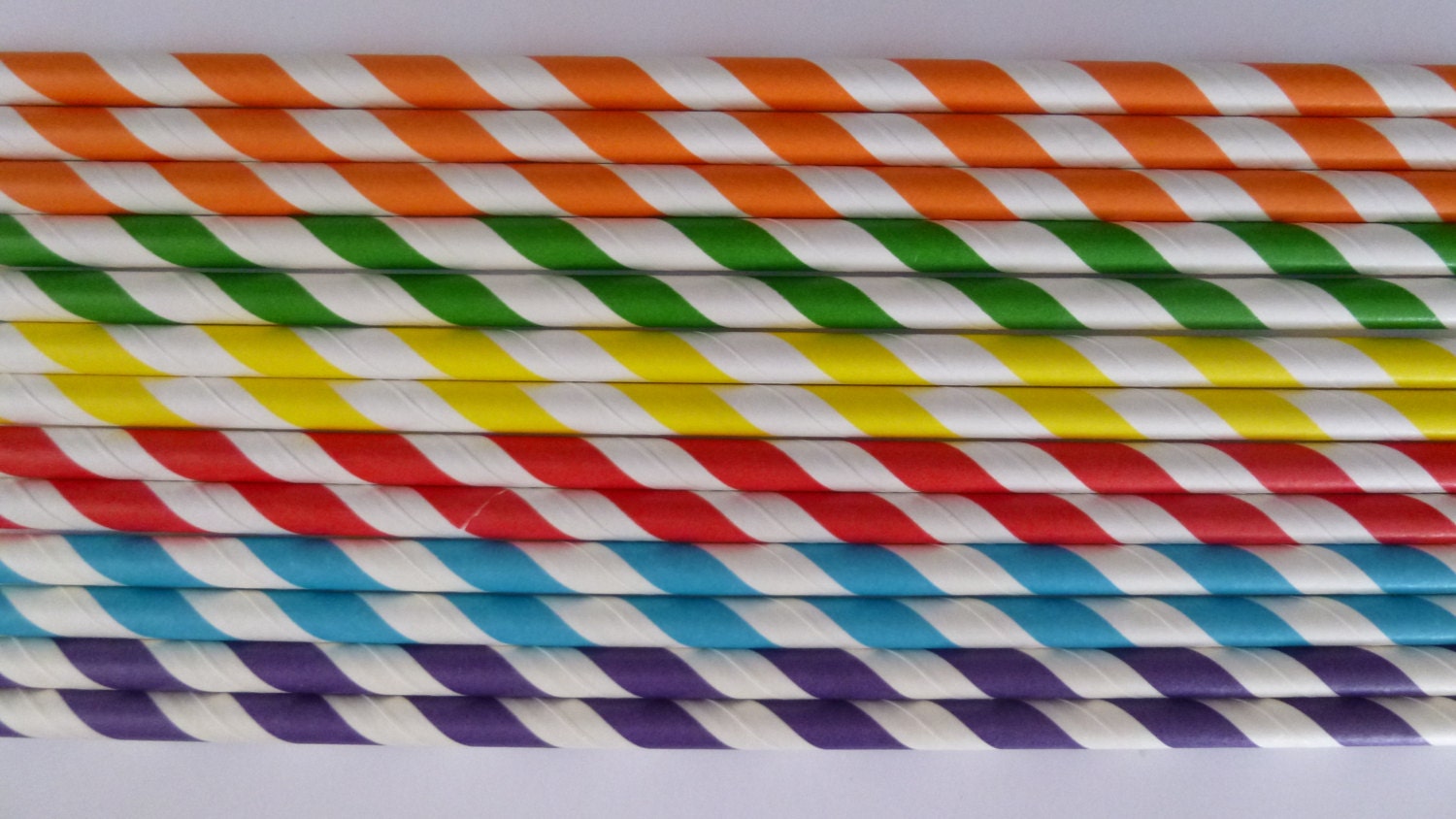 $7.50 for 50 in HeathersBlankets etsy shop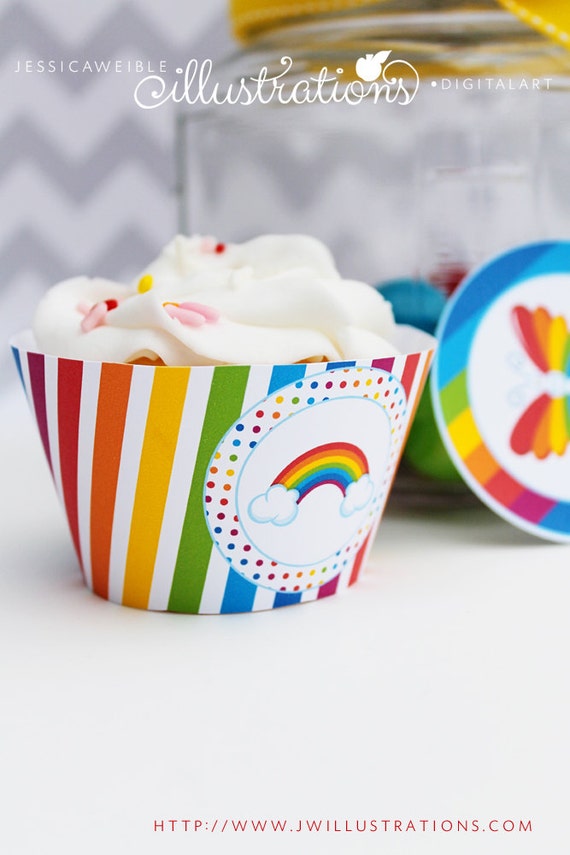 Adorable cupcake wrappers! These can be found for $5.00 at
www.jwillustrations.com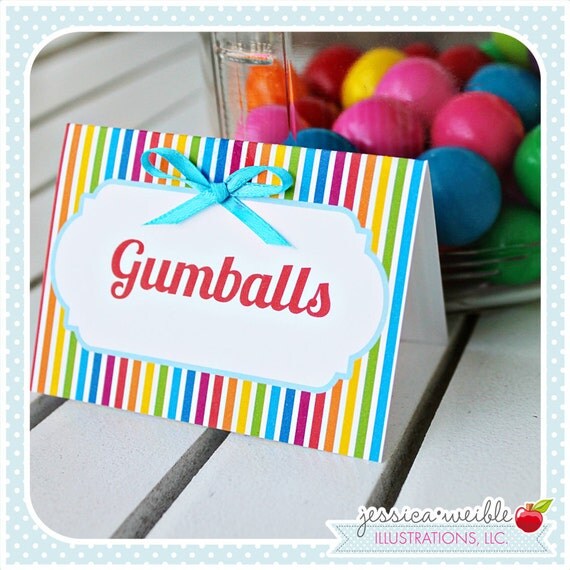 $5.00 also by jwillustrations! These would be adorable for a candy bar, which is pretty much a must at a rainbow themed party :)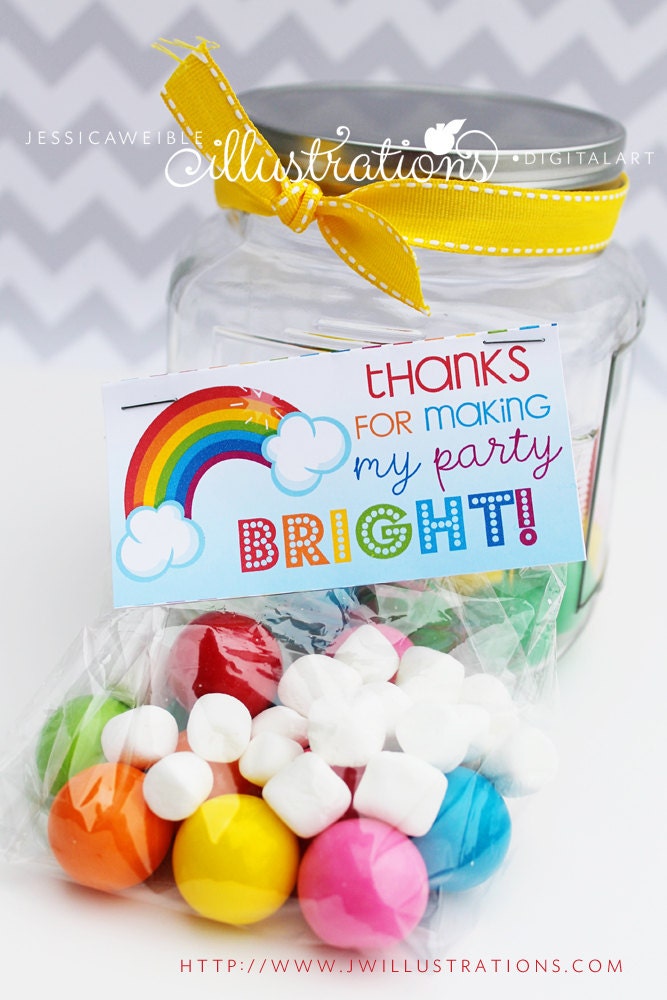 $5.00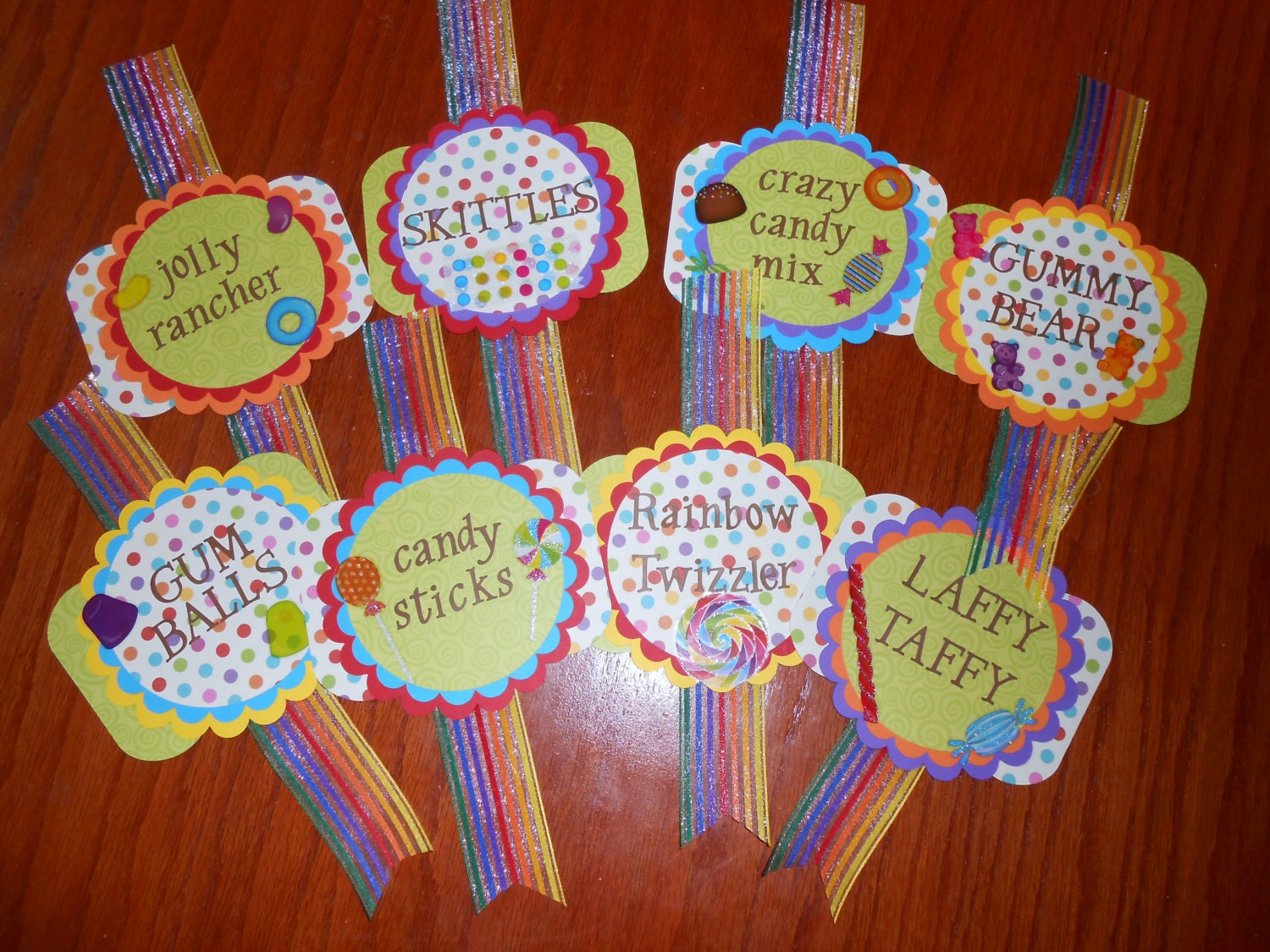 These adorable labels would also be perfect for a candy bar. They are $3.00/each and can be found in ShopSewSouthern's etsy store
These would be adorable for fruit (as pictured below) ice cream or candy. You can get 24 of these for $5.50 by Sofiesbigday on etsy.com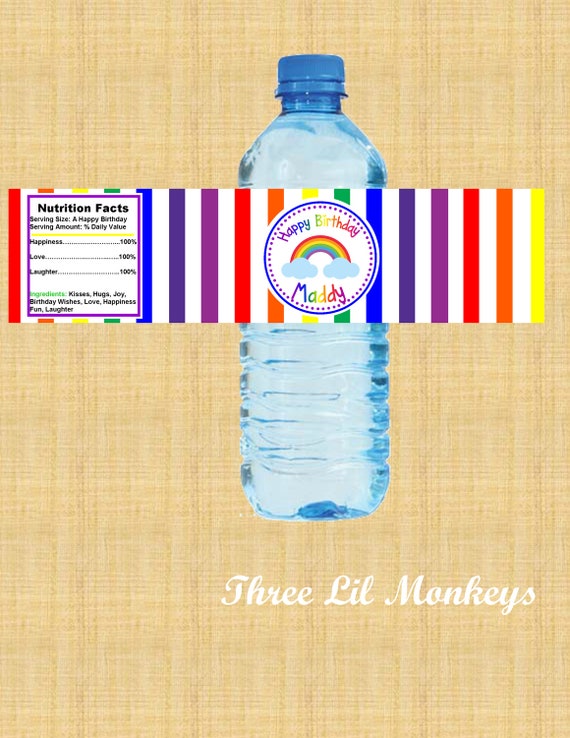 $5.00 ThreeLilMonkeys84 on etsy.com
$1.98 for these large bottle labels! They can be found at
www.birthdaydirect.com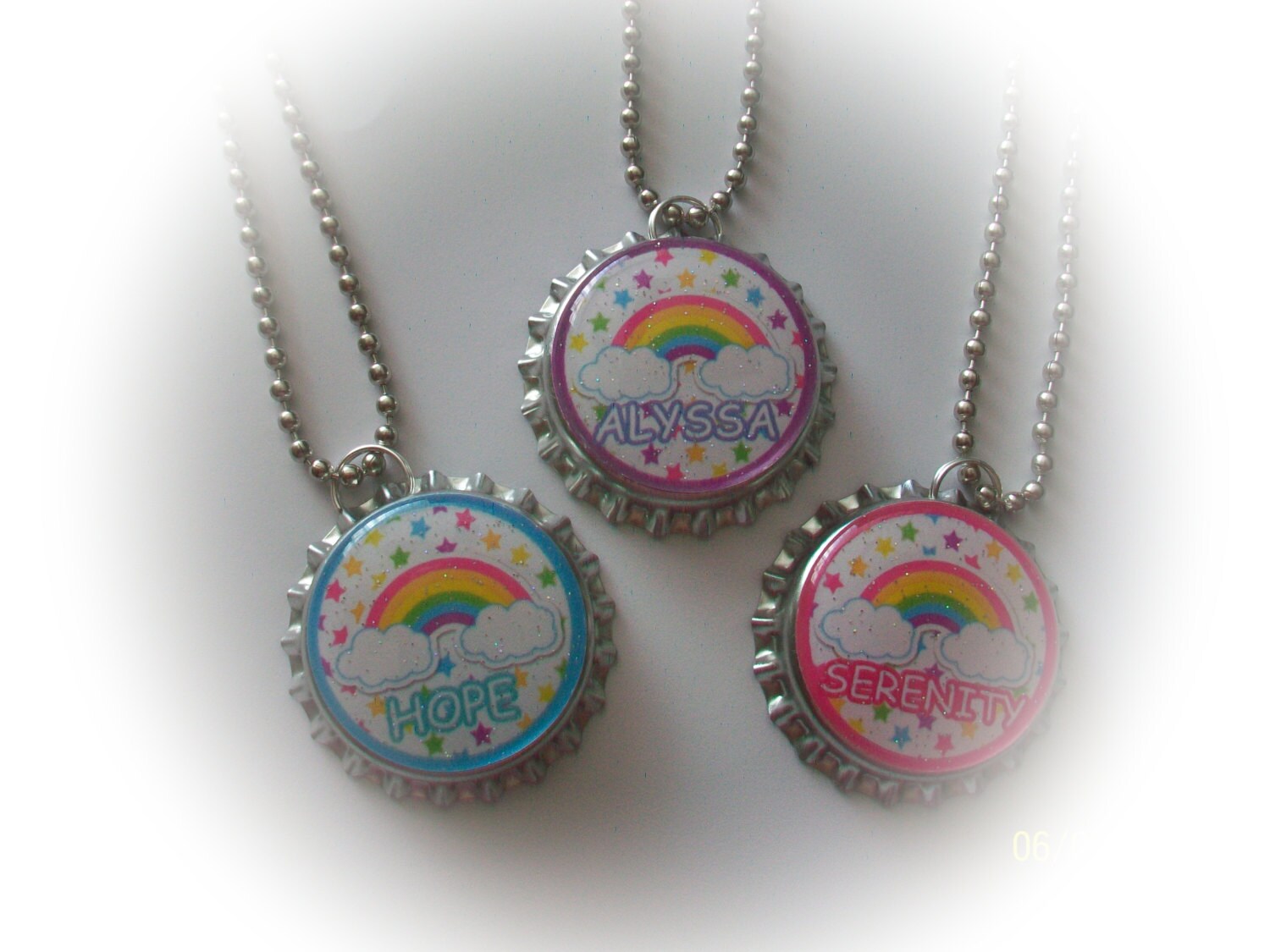 Adorable personalized party favors. Set of 6 for $11.99 in charmingspot etsy shop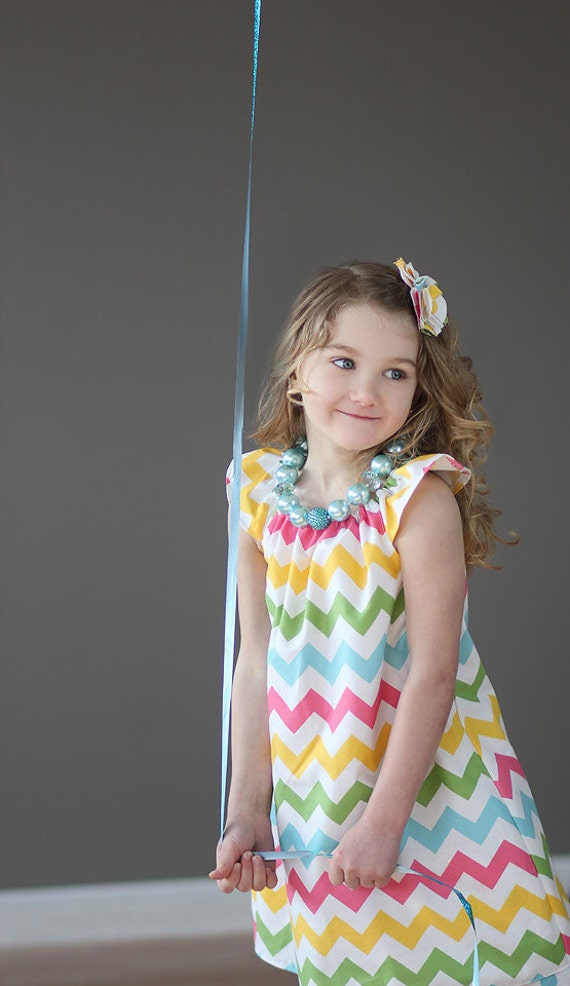 $34.00 for this adorable chevron rainbow dress in blumoondesigns etsy shop!